Calligraphy painting with word Thành công MNV-TP01
$15,43
Free delivery inner of Ho Chi Minh City (in about 4 hours after confirming the order))

Deliver nationwide by professional service, payment on delivery (we confirm the delivery charge depending on the distance and products i.e. weight, volume).

International delivery (after confirming with the clients on fee of delivery)

If not satisfactory with the products, customers can return the products within two weeks after the delivery (at the showroom)

You are warmly invited to at your showroom to see many other products at District 2, Ho Chi Minh City, Vietnam (close to METRO supermarket), the map is here.
Dimension: 30x 50cm
Shape: Rectangle
Calligraphy painting with word Thành Công
Calligraphy painting is not only meaningful gift but the best wish to your relatives, your friends, and your partners.

"Success
7 habit of successful person:
- Positive
- Continue with defined objective
- Prioritize for important things
- Win-win thought
- Listen and understand
- Work together
- Innovate"
You could see more related products HERE.
Set of products includes
01 Calligraphy painting with word Thành công
Made Products: Vietnam
Product sizes: 30 x 50(cm)
Weigh Product: 400g
Packing: Carton box
Instruction use and preservation: For decorating the living room and studying room. Graduation gift for relatives and friends.
Policy change delivery: Change or give back within 01 week
Delivery information: Delivery within 1 hour to 4 hours (after confirmation) & free shipping for several districts in HCM city with bill of more than 300000VND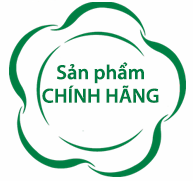 Our products have been valued by several large and small, domestic and foreign corporations such as Mobile Phone, FPT, Mercedes, Rex Hotel, Dong Tam Group, Phuong Nam Bookstore, Pho Dinh Restaurant,…as well as online retailer giants such as Adayroi, Hotdeal,…
If your institution would like to have special products tailored for your brand as gifts to your clients or partners, please contact us:

Hot line:
1900 63 60 76
Phone:
0903 30 99 89
Tel:
(08) 6281 1183
Email:
Add showroom:
Villa 704, Street No. 19, An Phu Ward, District 2, Ho Chi Minh City (close to METRO supermarket)
Download the map :