Model boat in bottle MNV-MHC03
$10,14
Free delivery inner of Ho Chi Minh City (in about 4 hours after confirming the order))

Deliver nationwide by professional service, payment on delivery (we confirm the delivery charge depending on the distance and products i.e. weight, volume).

International delivery (after confirming with the clients on fee of delivery)

If not satisfactory with the products, customers can return the products within two weeks after the delivery (at the showroom)

You are warmly invited to at your showroom to see many other products at District 2, Ho Chi Minh City, Vietnam (close to METRO supermarket), the map is here.
The ship in a bottle is probably the best known of a broader category of puzzle known as the "impossible bottle". In spite of industry developing ship models are still handmade and they still amaze us; besides it is an art that requires much patience and skill. Many people are fond of ship modeling nowadays using modern materials and constantly inventing new methods of fitting. This product is suitable to be gifts for relatives, friends, and colleague
The length of the model: 24cm
Wondrous world in a bottle
The World in the bottle of My Nghe Viet covers everything that a master's rich imagination can create. It can be religious scenes, mills, mechanisms, statuettes, cars, planes, that is all that can not be named "a ship"…. Enjoying the small beautiful world which is likely in fairy, will be more interesting when you meet people who created them.
Rather than hinged masts or spars of a limited length, the model can be constructed according to any specifications the builder desires. Individual pieces must still be able to fit through the neck of the bottle, and the craftsman must become proficient with the use of specialized, long-handled tools in order to complete all the work on the model only able to access it through the bottle's narrow neck. For most people, however, a ship in a bottle is not really about the mystery of its construction. Rather, it is the simple enjoyment of a delightful piece of nautical décor set on a shelf, mantle or desk that carries with it the romance of the sea and a small thrill of escape we enjoy when viewing it.
My Nghe Viet brings the colorful and wondrous world in the bottles to all customers
Set of products includes
1 Model boat in bottle
Made Products: Minh Long - Vietnam
Product sizes: 24cm
Weigh Product: 1000g
Packing: box of product
Instruction use and preservation: The boat can be display in your living room, working office or a gift for your friends
Policy change delivery: within a week
Delivery information: Delivery within 1-4h (after order confirmation) in HCM City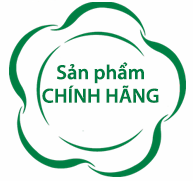 Wooden boat Models with classic wood are selected in order to be suitable with each sample code (cuff wood, incense wood,…). Some details such as hull, deck and sails as well as other decorations have been crafted meticulously by skillful artisans in Vietnamese traditional handicraft villages to simulate a actual boat.
Our products have been valued by several large and small, domestic and foreign corporations such as Mobile Phone, FPT, Mercedes, Rex Hotel, Dong Tam Group, Phuong Nam Bookstore, Pho Dinh Restaurant,…as well as online retailer giants such as Adayroi, Hotdeal,…
If your institution would like to have special products tailored for your brand as gifts to your clients or partners, please contact us:

Hot line:
1900 63 60 76
Phone:
0903 30 99 89
Tel:
(08) 6281 1183
Email:
Add showroom:
Villa 704, Street No. 19, An Phu Ward, District 2, Ho Chi Minh City (close to METRO supermarket)
Download the map :