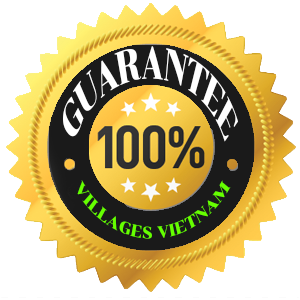 We are proud of being a prestigious brand of Vietnamese handicrafts

SILK TIE - MNV-CRV09
Price: $25,22
Set of products includes:
01 Tie, 100% Silk
Made Products: HaDongSilk, VietNam
Product sizes: 148 x 8.5 (cm); 58.27 x 3.48 (inch)
Weigh Product: 50g
Packing: Carton Box
SALE POLICIES
- Online or offline at our showroom and warehouse .
- Fast delivery, about 1h - 2h for inner districts of Ho Chi Minh City (have fee).
- Free delivery in urban districts for orders of $ 50 and above ((delivered next day).
- Professional delivery services for provincial and international orders.
- Showrooms and warehouse in District 2, now Thu Duc City (10 minutes from District 1), Ho Chi Minh City (parking available), open 8AM-6PM everyday.
- Flexible return and change if not pleased .
- Gift wrapping services.
- 24/7 support services (both English and Vietnamese).
PRODUCT ORIGIN
Timart's products are genuine manufactured from famous villages throughout Vietnam
COMPENSATION POLICY
If the product is not from a handicraft, we would like to make a commitment to compensate 10 times the price.
RETURN POLICY
Check the product before payment and support to return the product within 01 week

Member of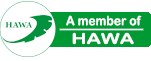 UNIQUE GIFT PRODUCTS

Our handicraft products for many years have been used as familiar gifts for domestic and foreign organizations, companies, groups and brands such as

FPT Group

,

Vietcombank Bank

, and

BIDV Bank

,

OCB Bank

,

Hutech University

, Dong Tam Long An Brick,

Mercedes

,

Toyota

,

Gem Center

Convention Center. Fine Arts Viet is the unit that has made large orders for over 10,000 gifts for large companies. You can experience the business gift services that we have done at:


http://quadoanhnghiep.myngheviet.vn/
PRESTIGIOUS BRANDS

Vietnam Fine Arts with over 15 years of development experience has become a member and executive member of many prestigious trade village associations across the country such as:
-

Binh Duong Lacquer Association


-

Hawa Handicraft and Wood Association


Customers can also feel secure shopping on e-commerce and our website. Information and policies listed on our website are guaranteed by:
-

E-commerce registration of Ministry of Industry and Trade


-

Member of Vietnam E-Commerce Association


Besides, Viet Fine Arts is a partner providing products for many prestigious e-commerce sales channels such as

Tiki,

Sendo

,

Adayroi

,

Amazon

,

...
Comment - Review

Mr. Venn- French tourer
I often have to go on business, so I am very picky about clothes, cravat is something I am very picky about dressing. I bought some caravats here and I am very pleased ahfi. Nice Cravat, easy to map, many models to choose from that suit my style. I like them very much.
Customer's experience